Upper Cervical Chiropractic Technique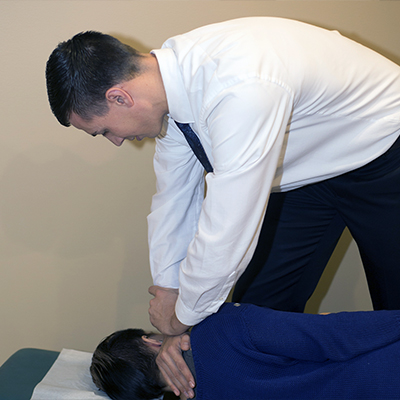 As its name implies, the Upper Cervical Technique focuses primarily on the upper cervical section of the spine. In particular, Dr. Ryan will examine the resting alignment of the first two bones in the neck, called the atlas and the axis, as well as a comprehensive examination of the rest of the spine.  Misalignment between these two bones near the base of the skull can cause interference in nervous system signals between the brain and the rest of the body.
Since the pathway from the brain stem to the spine is the main conduit for nerve impulses, we focus on these misalignments within the Upper Cervical area of the spine and apply precise, gentle corrections. This action can remove nervous signal distortions to allow your body to operate at maximum health and responsiveness.